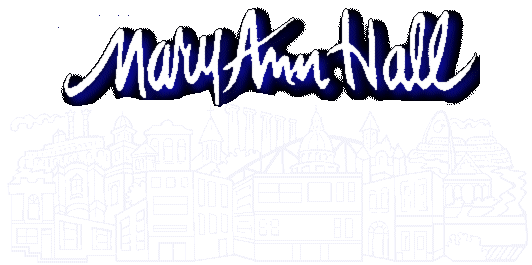 A variety of choices are possible for reproducing a black and white illustration. Drawings make wonderful family heirloooms, personal gifts, notecards, letterhead, certificates, framed prints .... whatever you may think of. Once reproductions have been made the drawing can also be watercolored.

For almost 30 years Mary Ann Hall has been doing architectural portraits of everything from a one room grocery store to the Missouri State Capitol , a homestead to the Governor's Mansion, or an English cottage to a University tower.
Her drawings are characterized by attention to detail. Each drawing includes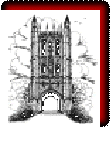 environmental surroundings which are important to the building and frame the space. Sometimes trees are made to grow, be trimmed or even be moved a little to enhance the building, but in the final drawing everything fits into a beautifully balanced portrait.
Working from photos, a rough sketch is first produced for approval before proceeding. The more photos the better. Photos will be returned.
For additional examples request a brochure at the address or email below.


Drawings range in image size. Image size means the actual drawing area on the paper. The drawing would be on larger paper to allow for matting purposes.
Small image size is approximately 8x10
Large image size is apyroxiately 10x14

Small $175 - one original
Large $225 - one original
Additional reproductions $25
Watercolored additional $55

Click to view larger image of print.
Each signed by artist
Print Size 14x17
B&W $55.00
Watercolored $75.00
Print Size 8 1/2x11
B&W $25.00
Watercolored $50.00
Print Size 6x8
B&W $15.00
Watercolored $25.00
Notecards with envelopes $2.00 each, any quantity
All prices include shipping COD unless paid for in advance.

Fax: (573) 635-5907
Phone: (573) 635-8512
1017 Fairmount Blvd.
Jefferson City, MO 65101